---
Ollie wrote:

It is amazing that Linus Torvalds developed the Linux kernel, as we know it, 20 years ago and the community has made it what it is today.




Absoloutly


He's da man..

I mean sitting at home and creating a working clone of what the top team at AT&A took some years to make and he did it without copying their code


Ehh


Linus -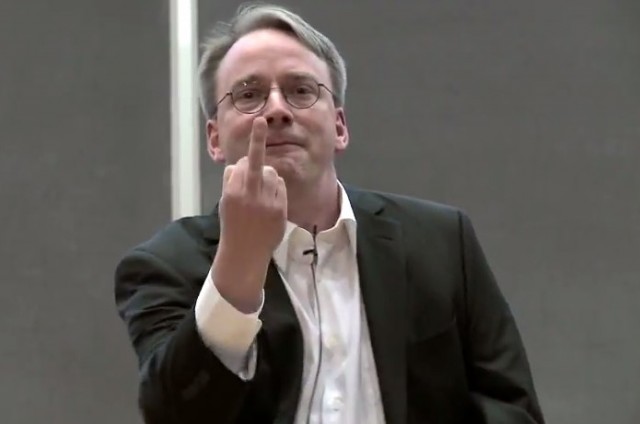 Ollie wrote:

Just think, 90% of all mobile phones, in use today, are based on the Linux kernel (The kernel is a computer program that is the core of a computer's operating system).




And the list id getting bigger all the time..

Girl upstairs runs Linux and recognised Tux the penguin when she saw the national lottery machine in Londis boot up - it's everywhere.



Ollie wrote:

None of my devices, at home, run Microsoft software. Not the SmartTV, Mobile, PS4, 3 laptops or tablet.
All of them are either Linux or BSD (or a clone thereof).





A perfect world




Ollie wrote:

We as a family (even the wife) embrace open source and will never go back.




I put my Ex on it when i first met her (bearing in mind she worked on a windows comp all day in the council) and she took straight to it - no problems



Ollie wrote:

The server that this forum is hosted on is Linux.





Ollie wrote:
If it is good enough for NASA it is good enough for me.


And thats a fact !


It's not how many run it at home as the press like to harp on about...

It's WHO runs it that matters...

https://www.comparebusinessproducts.com ... not-expect

Anyone thats anyone uses it..



Lol - even Microsoft are spending vast amounts of cash and employing Linux engineers to make windows run linux shell's and apps



The same company that laughed off Linux 10 years ago as never being a threat to them


Eventually Apple will run out of ideas of how to make you spend cash and would probably do better to bin tech and start selling actual Apples

There will be more demand for them