Well I needed some training and my new Ridgeback Voyage needed a test run so what can you do?
Simples! Take three days of work, load her up and catch a train to Llanfair P.G.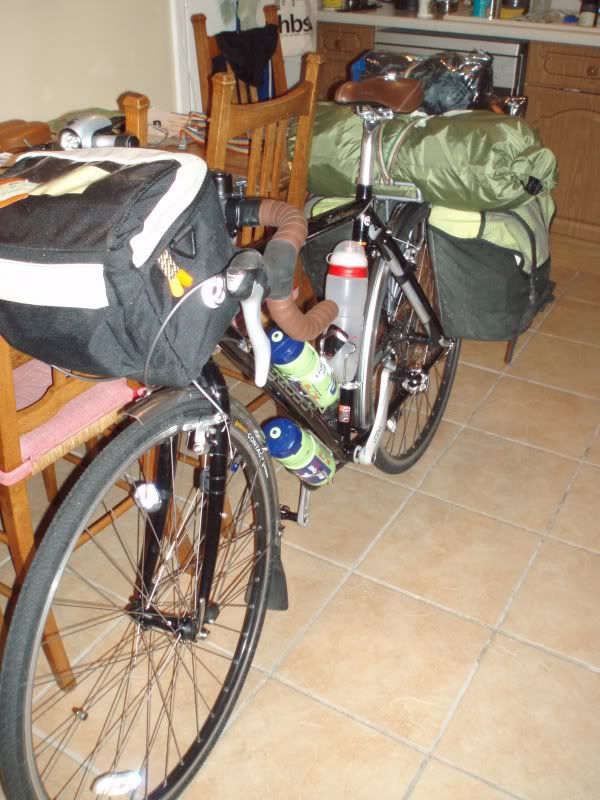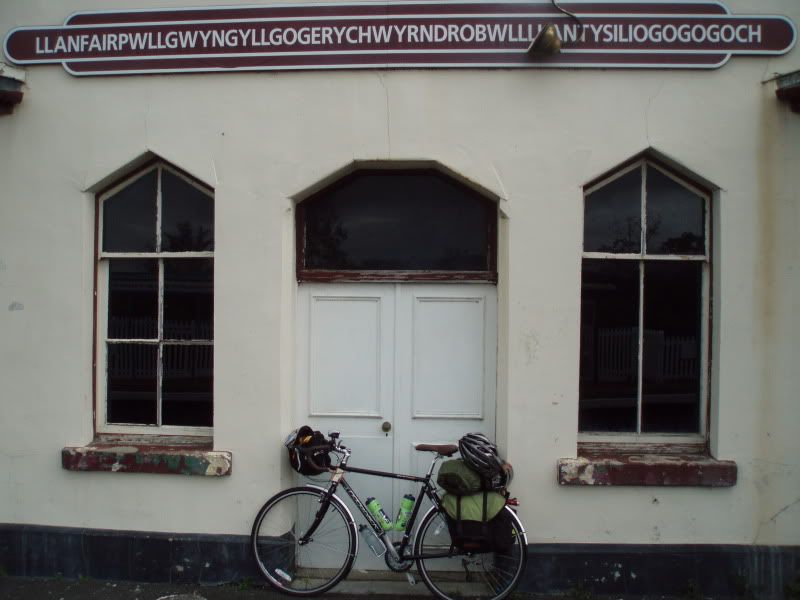 My route choice was fairly simple. Follow all the coastal roads that you can going round Anglesey in an anti-clockwise direction.
It turns out that that may well be the best way to get round the island as you hit the hills first!
My first day took me along to Beaumaris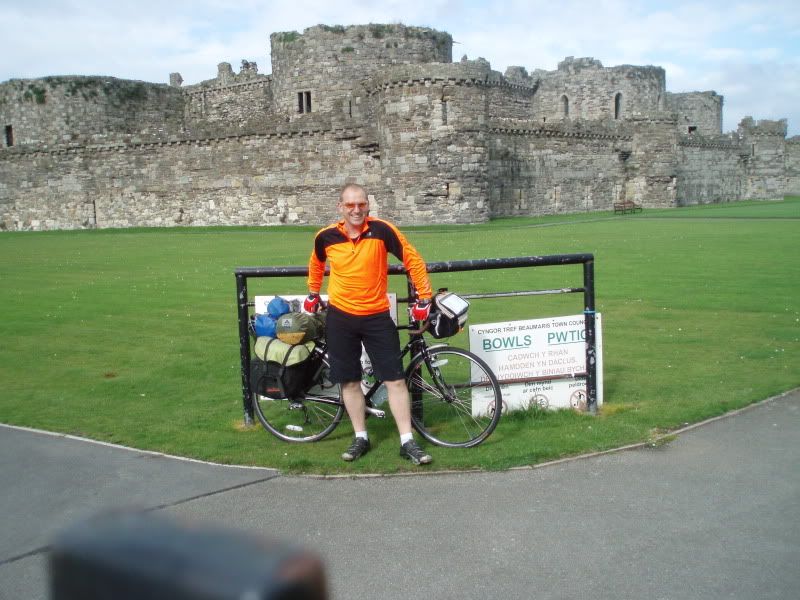 then onto Penmon Point.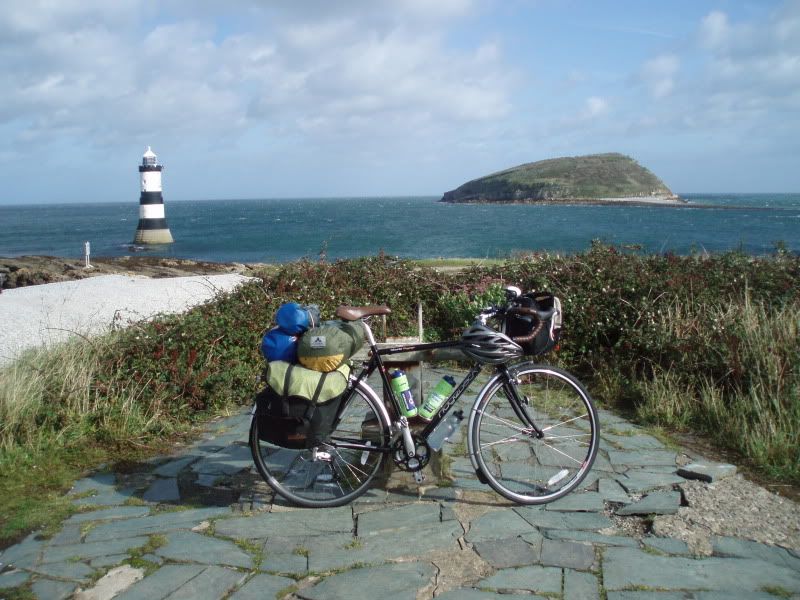 Then back for a look around Penmon Priory and dovecot. You see some funny things inside those dovecots!
Back to Penmon village and then follow the coast lanes around the island. Had some fantastic views, I just took my time and enjoyed myself. Well apart from when I decided to drop down into Red Wharf Bay. It's about a 1:4 hill down and what goes down must come up! It's a 1:4 hill up as well. I admit it, I had to push that bit.
The weather so far had been a bit gusty but dry. When I eventually reached Moelfre it hammered down. I sought shelter near the local library and then continued to Llaneilian where I found a sheltered campsite for the night. It was very sheltered because he let me pitch between two static caravans!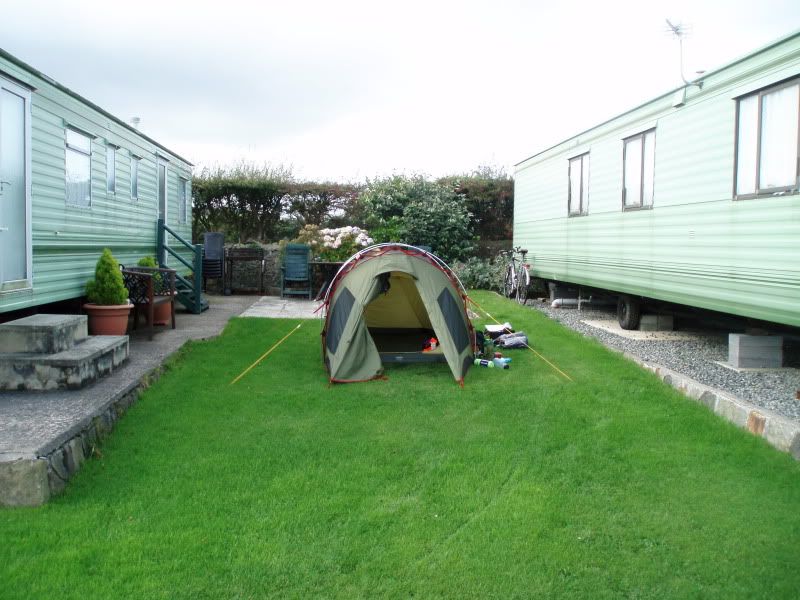 Next day I set off again on my journey. Had some lovely views around the coast and made it to Holyhead country park. Followed the tracks through the wood and to my surprise came across a large, eerie pet cemetary!
I continued through Holyhead and made the mistake of following a bridleway. This was only the second little section I had to push. Not because it was too steep but because it was too rocky.
I continued with the obligatory trip to South Stack with a small, and last, little push.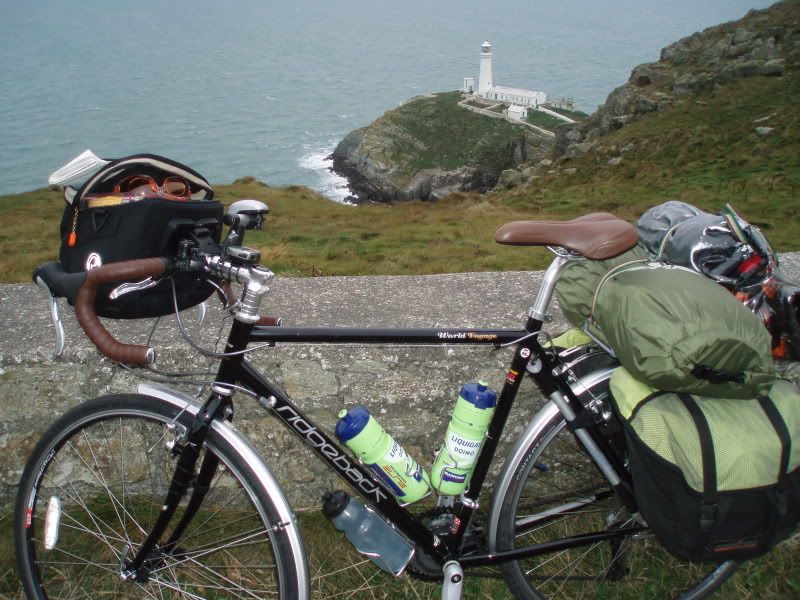 Then zoomed round the coast towards my intended campsite near Rhoscolyn. Unfortunately when I got there, there was a nice sign stating no tents despite it being marked on the OS maps as a campsite. Instead I continued on my route and found a site at Caergeilliog. It was not a bad site, very flat, quite sheltered and, best of all, it was free because I couldn't find anyone to pay! The bad news was that my MSR XGK packed up and produced little heat and mostly soot so I ended up with no breakfast.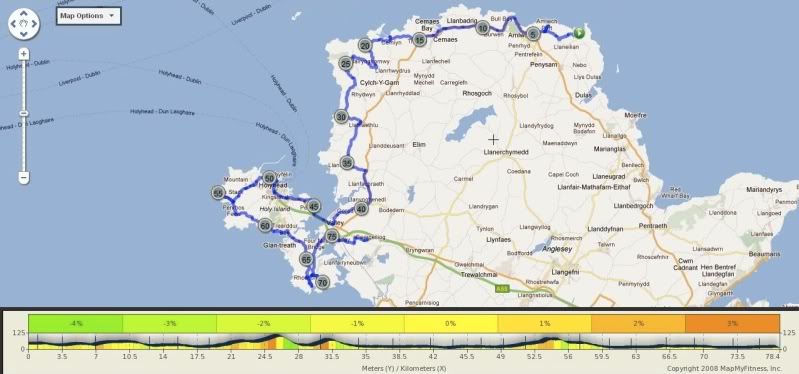 Final day I continued and now made cracking time around the coastline and very soon made it to Rhosneigr for a pasty breakfast. Afterwards I zoomed round the rest of the island and by mid-day I was back at Llanfair P.G. after about 120 miles. Fantastic.
There now remained only one thing to do. No, not get on the train. Instead I had to cycle off the island, though Bangor and then up the A5 to Ogwen where I was meeting some climbing friends for our climbing club huts anniversary dinner. That hill up the A5 just keeps going on and on and on, but I made it to the top with only one stop at Bethesda to buy some Lucozade Sport!
My new bike was comfy all the way and has already proved it's worth, but where next is all I can think of!!