One of my other hobbies is knife making and leatherwork. Well, I've not done much knife making last year, although I do have a number of blades, wood and ideas to start putting together!
I've not done a lot because my old workshop (shed) needed replacing due to rot and it's taken a while to get it replaced and to get the new one all sorted out. At last it's all sorted with my power tools all nicely stored on a shelf system whereby they are attached to the shelf. The shelf can then be slid out and securely bolted to the workbench. The system is quite a neat way of storage/use and works well. The workbench is also handmade out of a felled sycamore from work and took a bit of time to make. The legs are 2x3", support struts 2x3" and the top is about 50x26x2". In all it weighs quite a bit and is going nowhere when you hammer/drill/sand on it etc!
That aside, I managed to do a few bits of leatherwork when I was allowed to use the kitchen table!
My two lads and I took up archery last year. As a result I needed a bracer: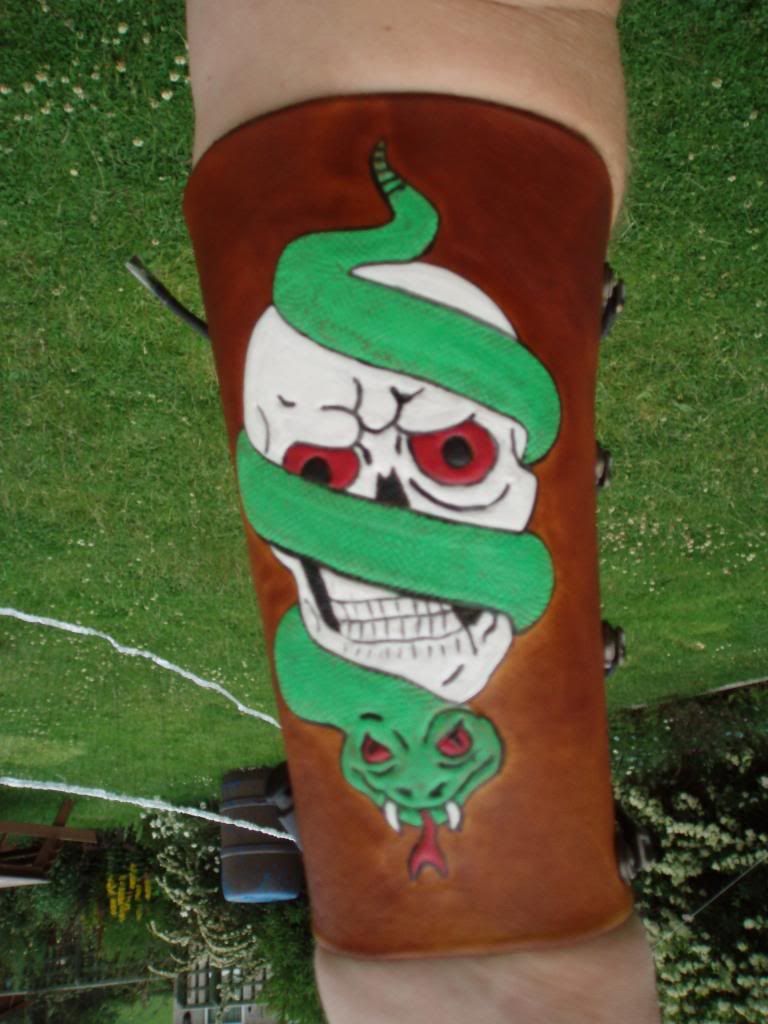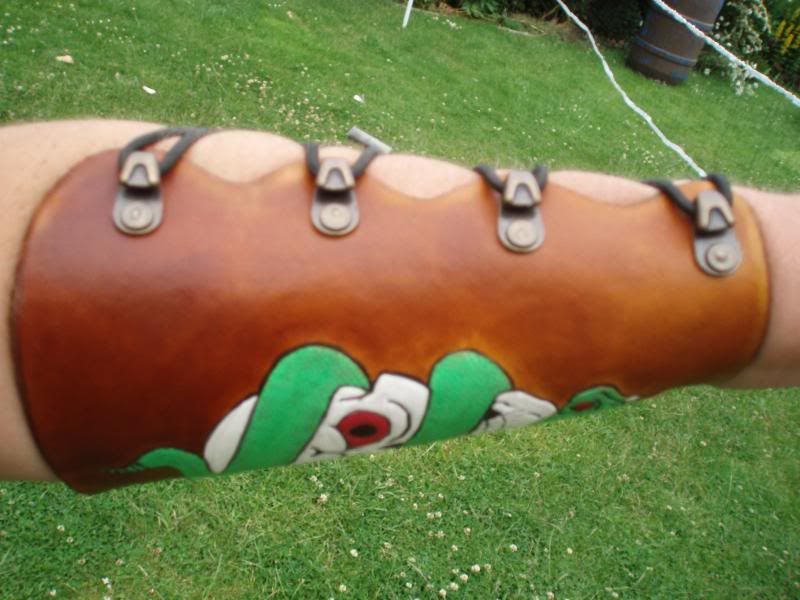 Then I needed a quiver: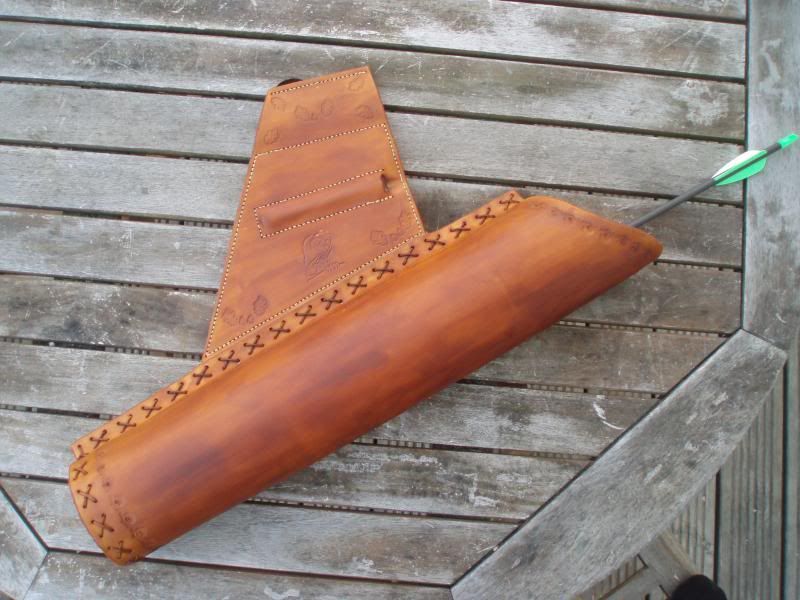 Then I needed a belt to use the quiver: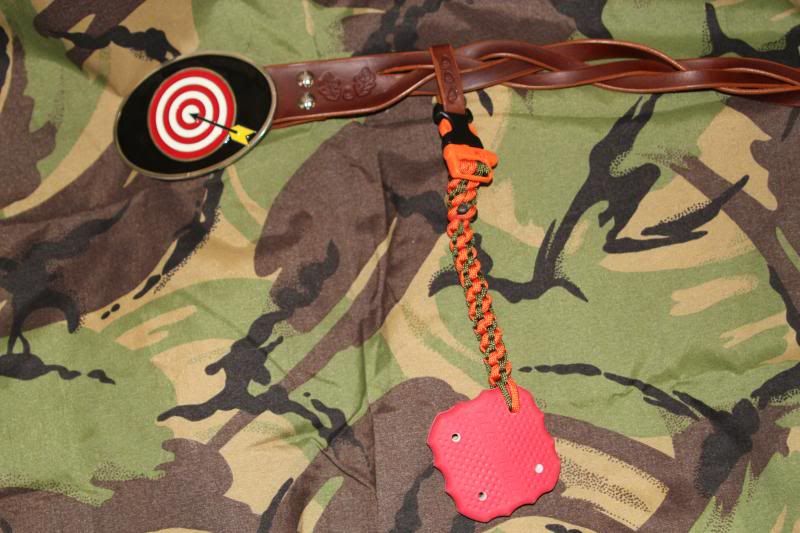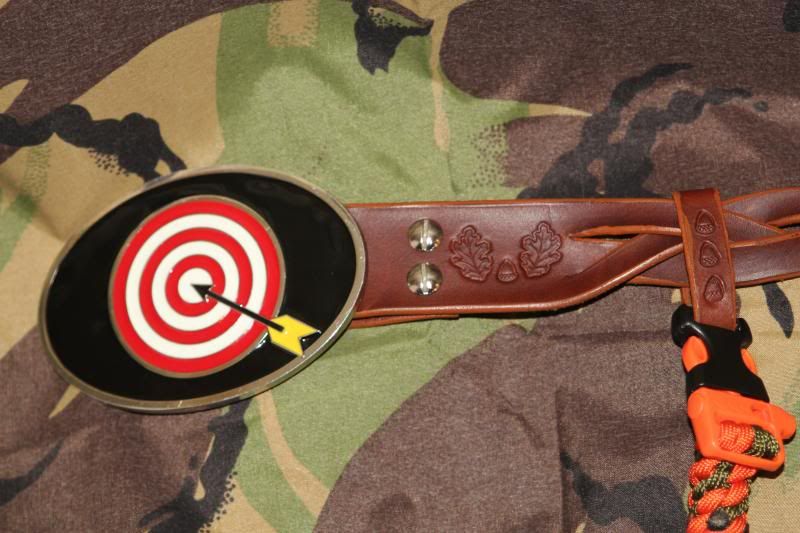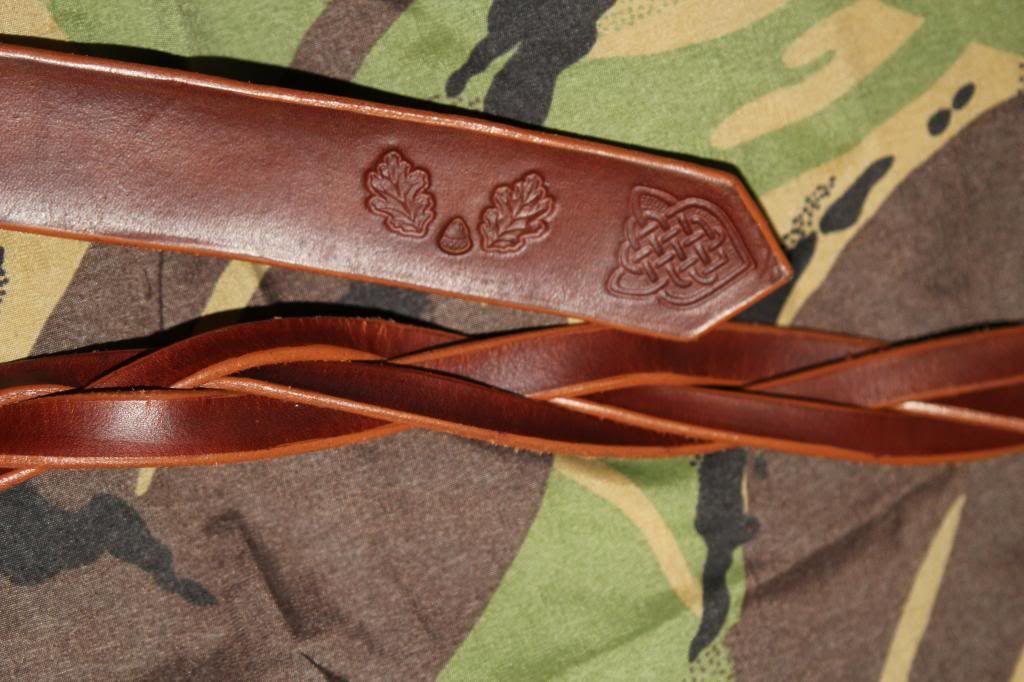 Then I made a simple wrist sling;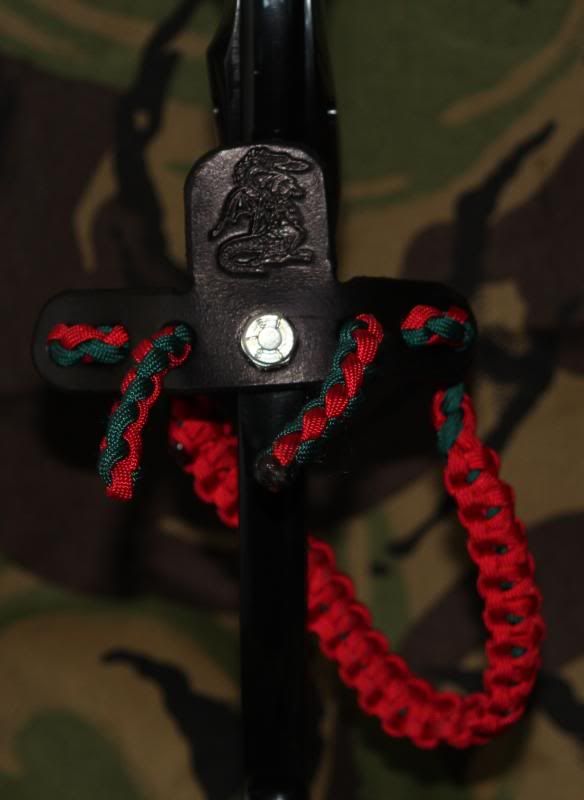 My two lads decided they wanted proper bracers (I'm just waiting for some Ecoflo dye to be delivered so I can finish them):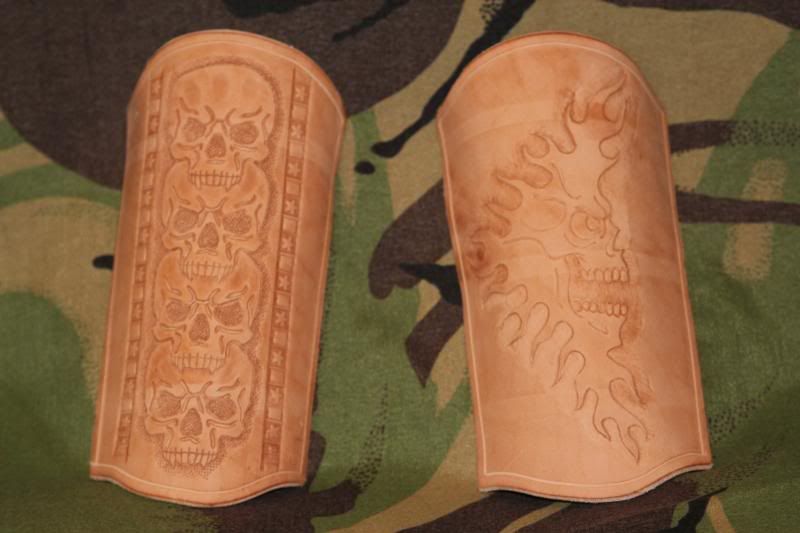 Whilst I was making the quiver and then the bracers I repeatedly got fed up scrabbling for my tools that were just stored in a tool tray. Collecting some wood from work I cut, sanded and drilled a couple of tool racks.
The stamping/carving rack is made from a branch off a Yew that came down in last years snow and the punching rack is made from a small silver birch trunk that also came down last year.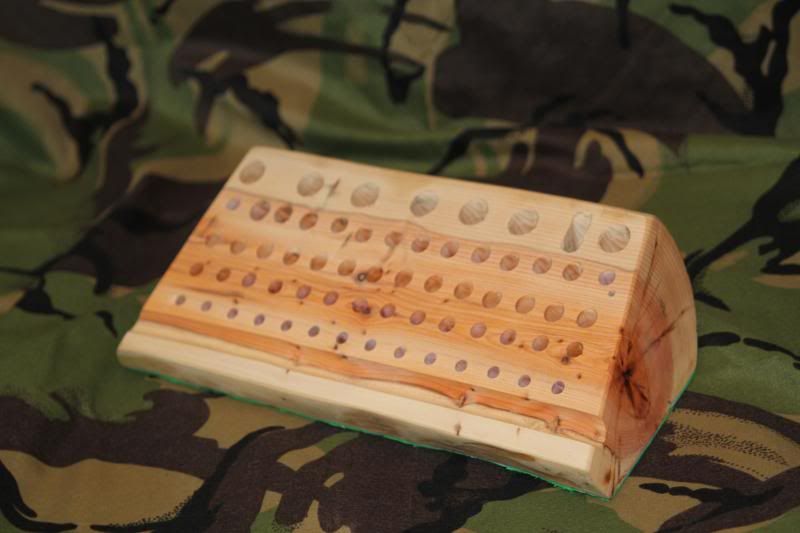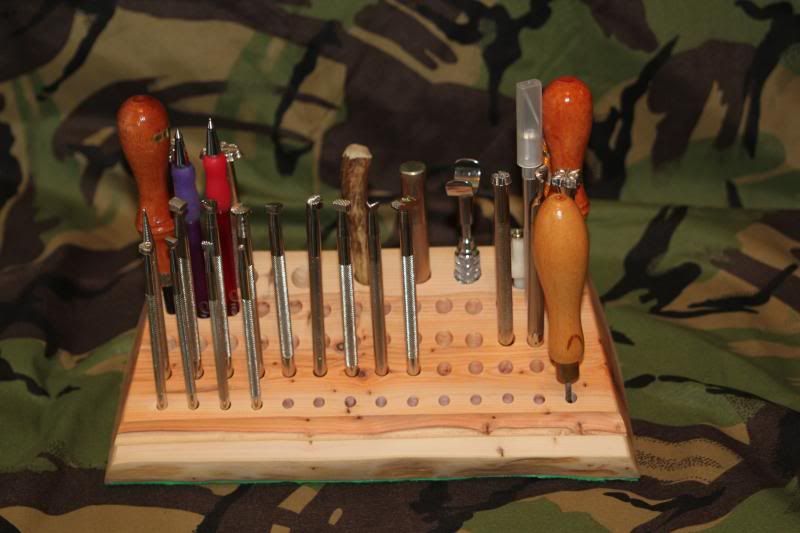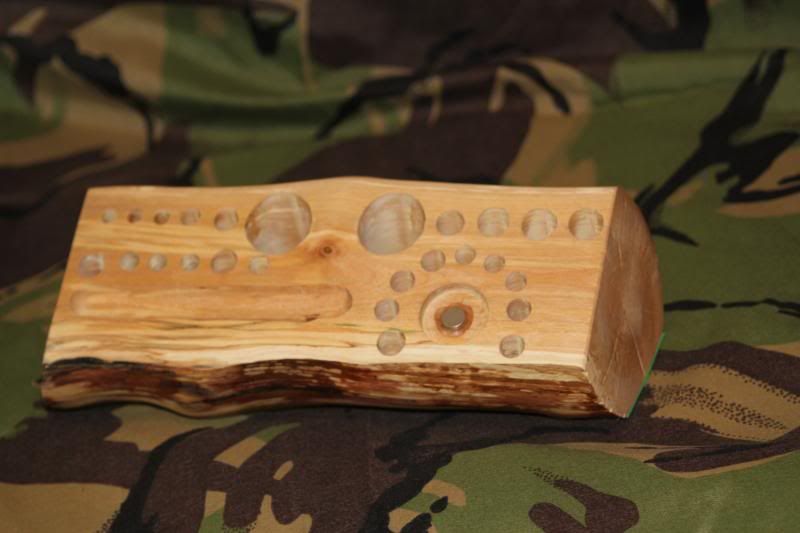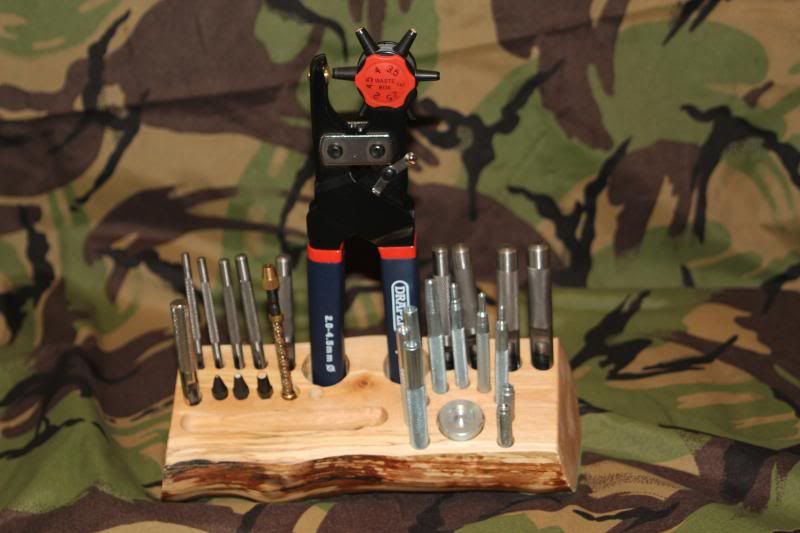 Now that my workshop is eventually all sorted out I can get on with some knives this year

What do you think?