So Jan 2'nd.. I thought I'd start a first post on one of my hobbies.. LINUX..
Starting with an overview.. Just to be sure - it's pronounced
Lin - ux
NOT
Li - nux
Some may have heard of it, some may not.. Some couldnt give a monkeys.. :-bd
So why am I bothering..?
This last year saw a couple of people have a few issues with their comps.. and it made me think (As I never have those issues - or ever will)
that i would share what I consider to be quite an easy and Free solution to all problems..
If your a big gamer - then it's best you go and do something else, because this isnt for you..
If you would like to have a computer that is Reliable (Reliably Reliable) and is free to run forever.. that laughs it's t*ts off at viruses malware and wannacry.. =))
So what is LINUX..
Despite what you may believe, there is more out there than Microsloth windoze.. (as a small note - what do you think they write windoze on) 8-}
It's another Operating system. There are actually quite a few.. The main one (the god of operating systems) is
UNIX
..
Invented way back in time in the 70's by AT&T.. but as they own it they wont give it away free.. and it's VERY expensive..
Due to other interested parties having a hand in it.. a version that was free emerged and it was named
BSD
and was free :-bd
(Just for the mac users.. a variation of this is what Steve Jobs nicked and turned into the Mac operating system)
And Linux has nothing to do with all of that except that way back in the early 90's a very clever guy named 'Linus' created a total clone of UNIX for his uni project. So good in fact that it became an over night success..
It was FREE.. and allmost as good as UNIX.
Microsoft dont really fall into any of this because it's in a world of it's own. Totally different code and ways of doing things..

But it's old..
Yup - UNIX came out in the 70's and hasnt been bettered yet.. but it's sooo expensive and very very hard to set up - Hard as in even a Microsoft employee would struggle..
Linux wasnt a lot different untill UBUNTU Linux came along :-bd and made it easier to install than even windows 98
Just so you know - the Logo for LINUX is 'Tux' the penguin..
and the logo for BSD - is 'Beastie' the devil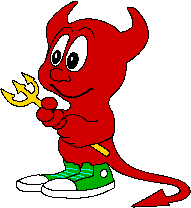 So here we are -----------------

** Things to know about Linux (and other UNIX like systems) **
1. It is Not Windows
2. Linux users are either total Nerds or arrogant wan*ers
3. It is not Windows
4. Hackers use Linux - it's that good. (Nobody ever hacked anything with windows) thats something we will touch on - computer myths
5. You need to learn some basics
6. It can be set up automaticaly by the disk - and it will be cr*p and crippled.
So the whole point of this is going to be to show you some basics first (that wont go amiss even if you use them with windoze)
I cant show you at the moment how simple this is going to be - you will see that as it goes along..
But at the end of it - you will be running a system that is capable of running a Supercomputer -
This is the 'Sunway TaihuLight'. It's the worlds fastest supercomputer to date
and it runs on LINUX
(If you showed it a Windows 10 disk it would have a meltdown)

)
You wont see any blue screens of death on that..
So I've allmost finished some pics and write up's to get us going.. and posted this to fire myself up again after crimbo..
So why would this interest me..?

Well if your a Gamer - it probably wont..
But if you'd just like a computer that works.. Every day -
Forget the words - Virus - malware etc..
Something that when you've set it up will last well over 5 years before you ever have to make another setting -
something that cannot loose all your precious data -
something that can even repair / re clone itself or even a broken windoze system
and something that the 'expert' we all know down the street who can 'fix it' by reinstalling windows and loosing all your stuff will be in awe of..
(Even if you dont know what i'll tell you to say means)

)

)
So there you are...
We will even (near the end) dip into the world of the 'Shell'.. This is one of the important bits inside that makes things work..
So in 2018..
We're on a